Silent Key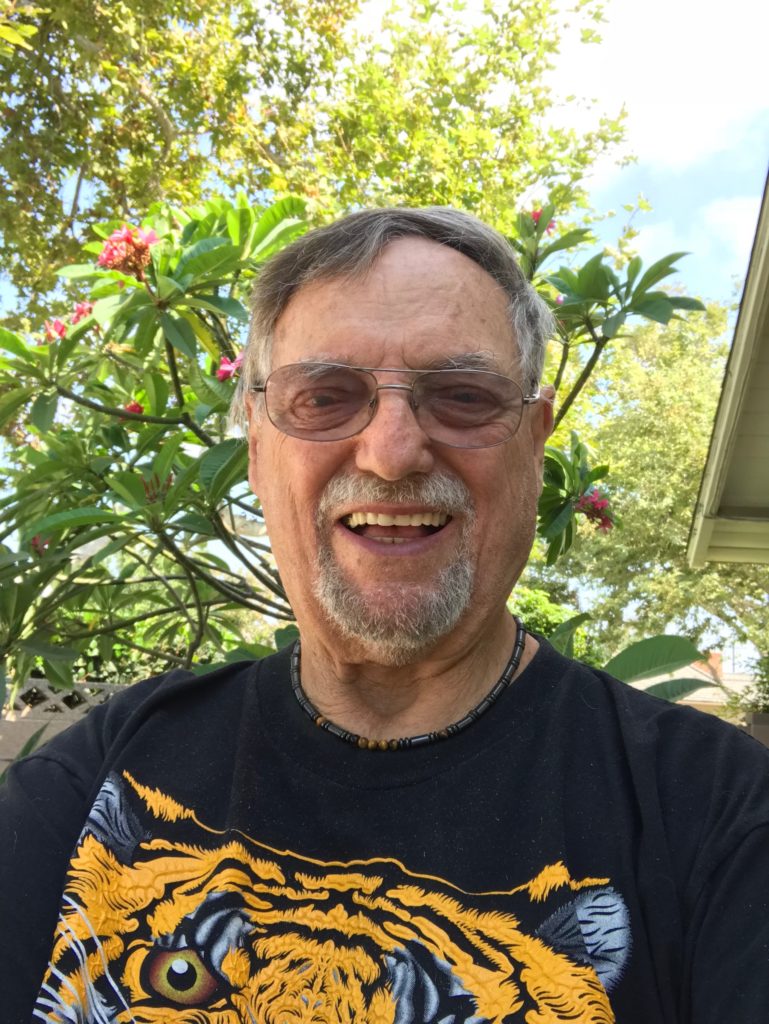 My biggest accomplishment in life was graduating from USC with a bachelors in Business Administration. After graduation I spent 25 years as an electrical engineer on many programs such as developing GPS Satellites, Diagnostic ultrasound, Video Disc which is now known as CDs, and dozens of other lesser known projects. I left engineering and sold real estate and managed 60 apartment units I owned. After going BK, I drove truck across 48 states for 5 years until an accident near Sacramento. Then I stayed home to assist me father. This gave me time to develop several internet projects and home based businesses which at 75 years I still run. They are Burgees.com, BurgeeShoppe.com and Beartraps.com.
Other things I have done is win a National Championship in Catalina 30 yachts, Make stained glass windows, became a Ham Radio operator, N6MGW, and in later life became a world renowned expert in platyceriums, Which are staghorn ferns.
In partnership with Cindy, KB6KTR, my special lady of 35 years, we own Oxygen Party Bar, Magnetic Hematite Shoppe, and Oxygen In A Can. We used do do fairs every weekend but know only do 4 a year on Long Beach.

On weekends we are frequently found at the Newport Harbor Elks Lodge for dinner and dancing. Cindy is the book keeper for the Elks Yacht Club.
In 2016 I spent 3 months traveling in China. Cindy spent 3 weeks with me, but I was on my own most of the time. I even got down to Thailand for a couple weeks. I was touring botanical gardens, expanding my knowledge of platyceriums.

Recently I have started a YouTube Channel and I am publishing a new video every week. My channel is "Herb Halling". You will see videos on plants, local community events, and ham radio.